Discover the city through the eyes of one of the last few authentic Venetians!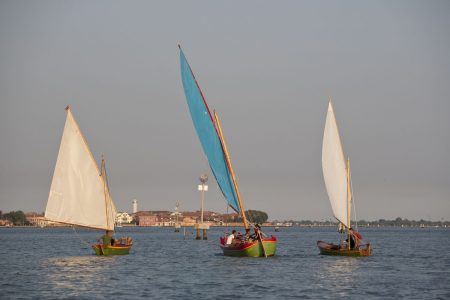 If you're looking for something different from the usual touristic trip in Venice, we have something designed just for you!
This is your occasion to lose yourself into the charm of the true venetian lifestyle!
You will discover a totally different point of view of the city that is unknown to the majority of the 30 millions tourists that every year visit our incredible city!
What I'm talking about is the point of view that you'll have on board of a traditional venetian rowing boat!
What makes this experience so privileged compared to the most known gondola or taxi boat ride is that with us:
-YOU WON'T BE just a passenger
-YOU WON'T BE just brought around like a dummy
-YOU WON'T BE just sitting and doing nothing
Here YOU will be the star!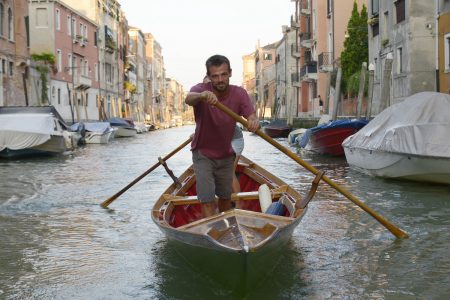 In fact, you will be accompanied by one of our well prepared instructor that will let you discover a unique rowing technique:
The Venetian Rowing
This rowing technique was made famous by one of the symbols of our beloved city: the gondoliere.
This kind of rowing is the most complete in the world and we will reveal you all it's secrets and tricks that the masters of this art are jealously hiding to the public.

The reason why we want to reveal you these secrets is because our aim is to transfer to as many people as possible this tradition that is quickly disappearing.
The furious pace and frenetic rhythms of our world are taking over also in our city that was once known as the "slow living city".
The "mass tourism" business and the rising of the cost of life, forced many venetians to move from their homes and their unique lifestyle. For most of them it was a painful choice.
This is because Venice, first of all, is a state of mind, a mood between serendipity and astonishment.
Venice is indeed, that magic place that, if lived to the fullest, might reunite the man and the nature between tradition and innovation.
Moreover, the endless natural beauties of the lagoon and the masterpieces built by our ancestors always reserve us some surprises.
None of the true Venetian knows all the details and the particulars of the city. We all are still amazed when, while rowing through the canals, we see a new detail of a palace that we haven't seen before, and trust me, it happens frequently!
What we want to show you is the prospective of the true Venetian, which is:
…drum roll…
The one from the boat!
It's only on board of one traditional rowing or sailing boat that you can feel on your skin one of those magic sensations that only Venice can give you.
There isn't a better way to live Venice authentically, other than living it by boat.
That's the reason why you don't have to wait any longer and book now the experience on board of one of our traditional boats that suits more your needs!
Don't be a tourist, be a traveller! Don't fall in the stereotypes of the tourist that just invade Venice disrespecting it and without knowing anything about it's history and it's traditions.
With us you'll see a different Venice that couldn't be more far from the touristic one!
Summing up, if you want to live an authentic, memorable and diverse experience that you'll remember for all your life, you must book now your boat adventure!